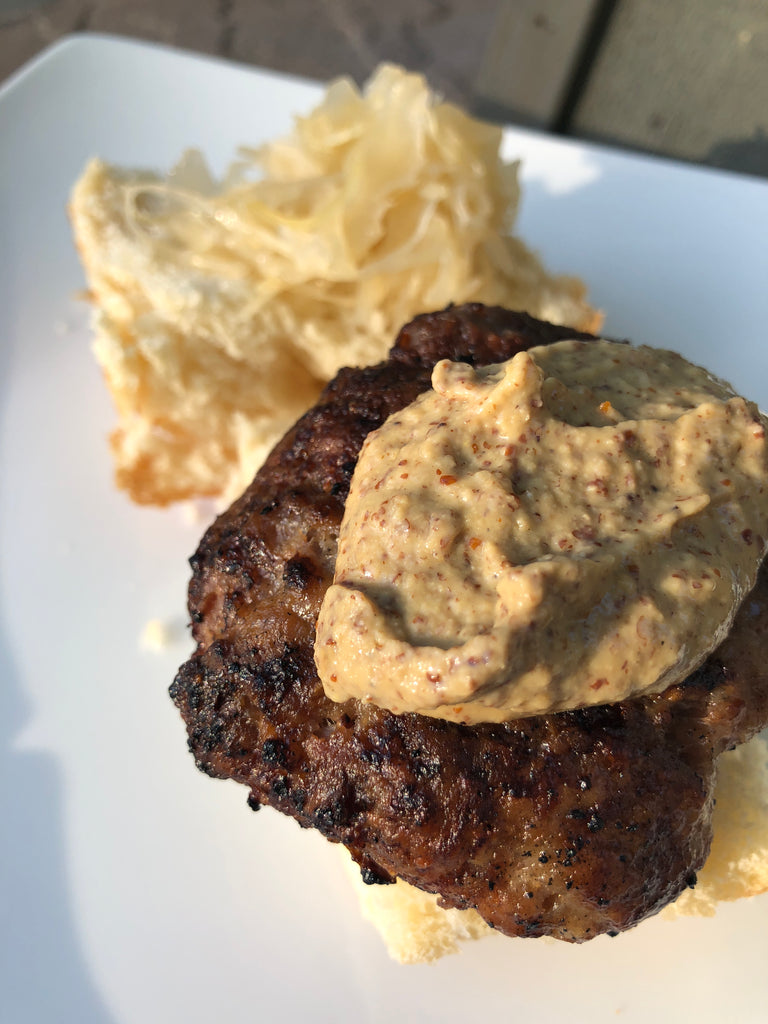 If you like the taste of a good bratwurst you'll love this unbelievably simple recipe.   The German Sausage we carry has a mild flavor resembling a bratwurst taste, so it's perfect when grilled up as burgers for an twist on a summer favorite. 
Ingredients
1# German Sausage (bulk)

Pretzel buns 

Mustard (pick your favorite)
Sauerkraut 
Directions
Form 3-4 patties from bulk German Sausage, and grill or cook in skillet until cooked through.   Serve on bun with mustard and sauerkraut.
Pasture Provisions Herman Sausage comes from Colorado Pastured Pork who raises heritage-breed pigs in Hotchkiss, CO.   Heritage-breed pigs (Berkshire, Mangalica,etc) typically have a darker meat, more marbling and a sweeter flavor than conventionally raised-pigs.   Homestead Meats a small family and farm owned processor makes this sausage in their USDA inspected facility using an all natural spice blend based on old world German Sausage recipes.