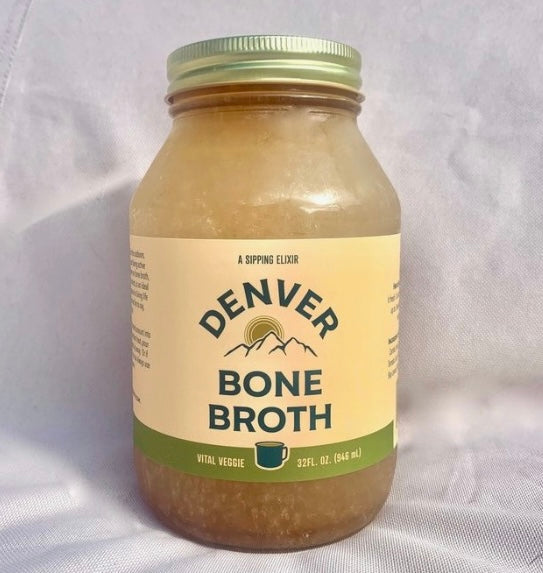 Denver Vital Veggie Broth - 32oz Jars 
Locally made, 

Small batch, flavorful veggie l broth made by roasting and simmering vegetables, herbs, and spices.
Like a fine wine or scotch, our veggie broth is meant to be sipped and savored. This is not the veggie broth you find sitting on a store shelf. Each small batch is locally made right here in Denver. We use high-quality ingredients and a long-simmering process to pull out the rich flavors and nutritional properties from the vegetables, and spices. Our broth has a robust flavor and is densely packed with protein and essential nutrients.