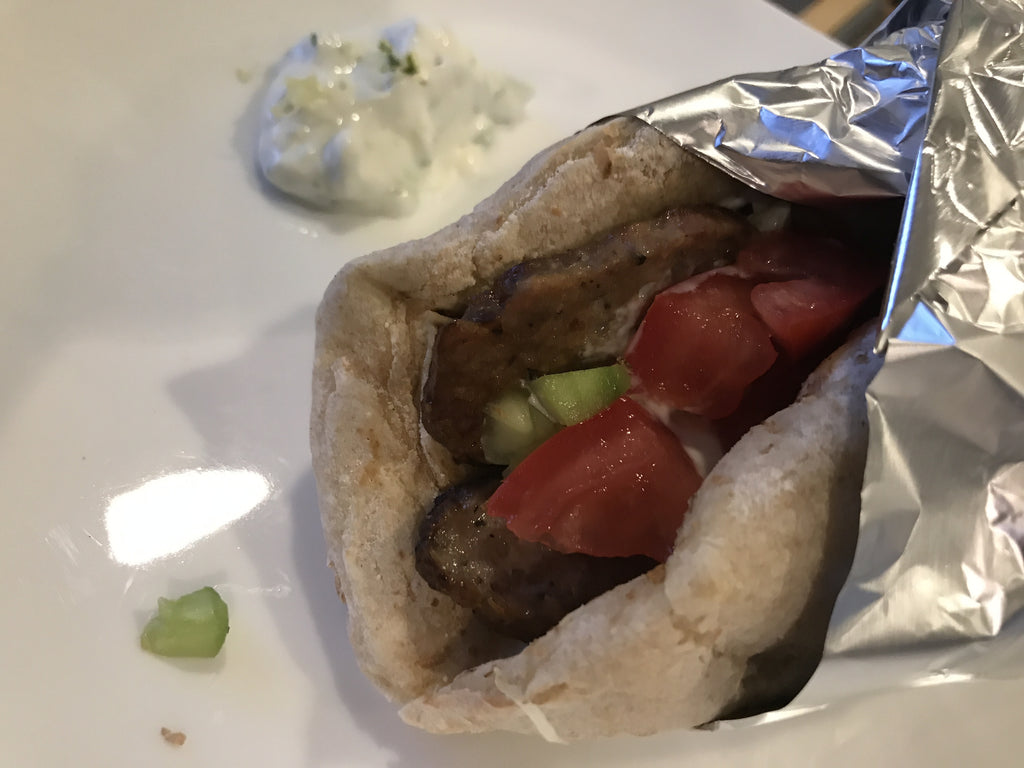 Who knew making delicious gyros was literally as easy as making a meatloaf.  Here is a super simple recipe that will have you looking like a hero with friends and family.  Opa!!!
Ingredients
1LB Ground Lamb
3-4 Slices of Bacon  - Roughly Chopped
2 tbsp Fresh Oregano (Greek Preferred)
1/2 Yellow Onion - Roughly Chopped
1 Clove Garlic- Chopped or sliced
2 tsp salt (kosher or sea)
1/2 tsp Ground Black Pepper
Directions
Combine Lamb, Oregano, Salt and Pepper in mixing bowl. Mix until all ingredients incorporated.  Cover and refrigerate 1hr or up to 24 hours
Preheat Oven to 325-350 degrees
Put refrigerated lamb mixture in food processor with onion, garlic and bacon.  Run processor until ingredients have formed a puree (~1min).  If necessary stop processor and scrape sides to ensure all ingredients get fully incorporated.
Line baking sheet with foil or baking mat and scoop the pureed lamb mixture on center of sheet.   I prefer to use plastic wrap to help form the loaf, but you can also use moistened hands to form the loaf.  Shape the loaf into a rectangle about 8" Long by 4-5" Wide by 1-1.5" Thick.
Bake for roughly 30 minutes or until loaf reaches 150 degrees
Remove and let loaf rest for 15+ minutes
Slice loaf into roughly 1/4" slices and put back on baking sheet (good idea to usa a fresh sheet of foil)
Move oven rack to highest position and turn on broiler
Broil each side of sliced gyro meat for ~2 minutes until edges just start to show browning
Serve Gyro meat on Pitas with sliced onions, tomatoes and tzatziki sauce or with Rice (see Greek Rice Recipe)
Alternative for Paleo Diets -

Paleo Tzatsiki